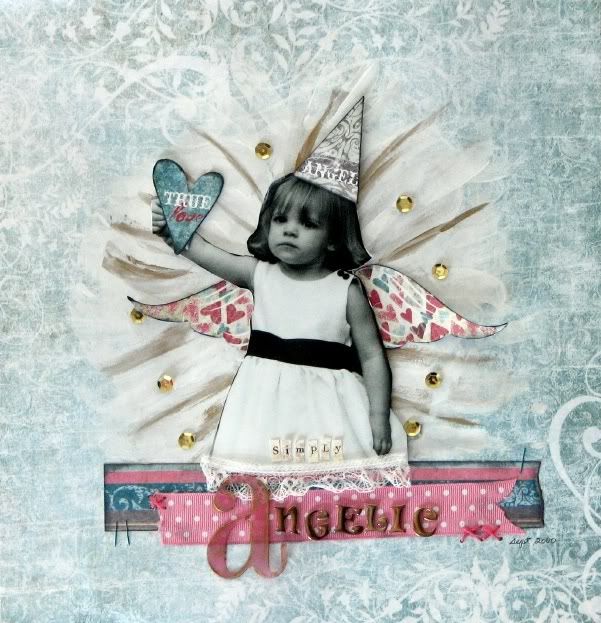 Here are my most recent projects for the Iron Chef II competition over at Scrapper's Haven. This week our challenge was to use monograms and bling on a card, a layout, and an altered item.
I was feeling very artsy when I created my layout. Played with paint, and my fave new embellie, SEQUINS!
The ribbon on the clipboard - I hoarded this stuff from a family get together last year. Mike's aunt had brought all the women gifts that had this ribbon on it. I had to gather everyone's and save it. Knew I'd use it someday!
Seriously love this competitive scrapping stuff. Totally makes me think out of the box. And wow, the competition is tough! One or two points is what separates us all. Can't wait to see what ingredients we'll have to use this week!